ANNOUNCEMENT: The Leasing of 3776 Ming Avenue in Bakersfield, Ca to Cricket Wireless in The Shops on Ming shopping center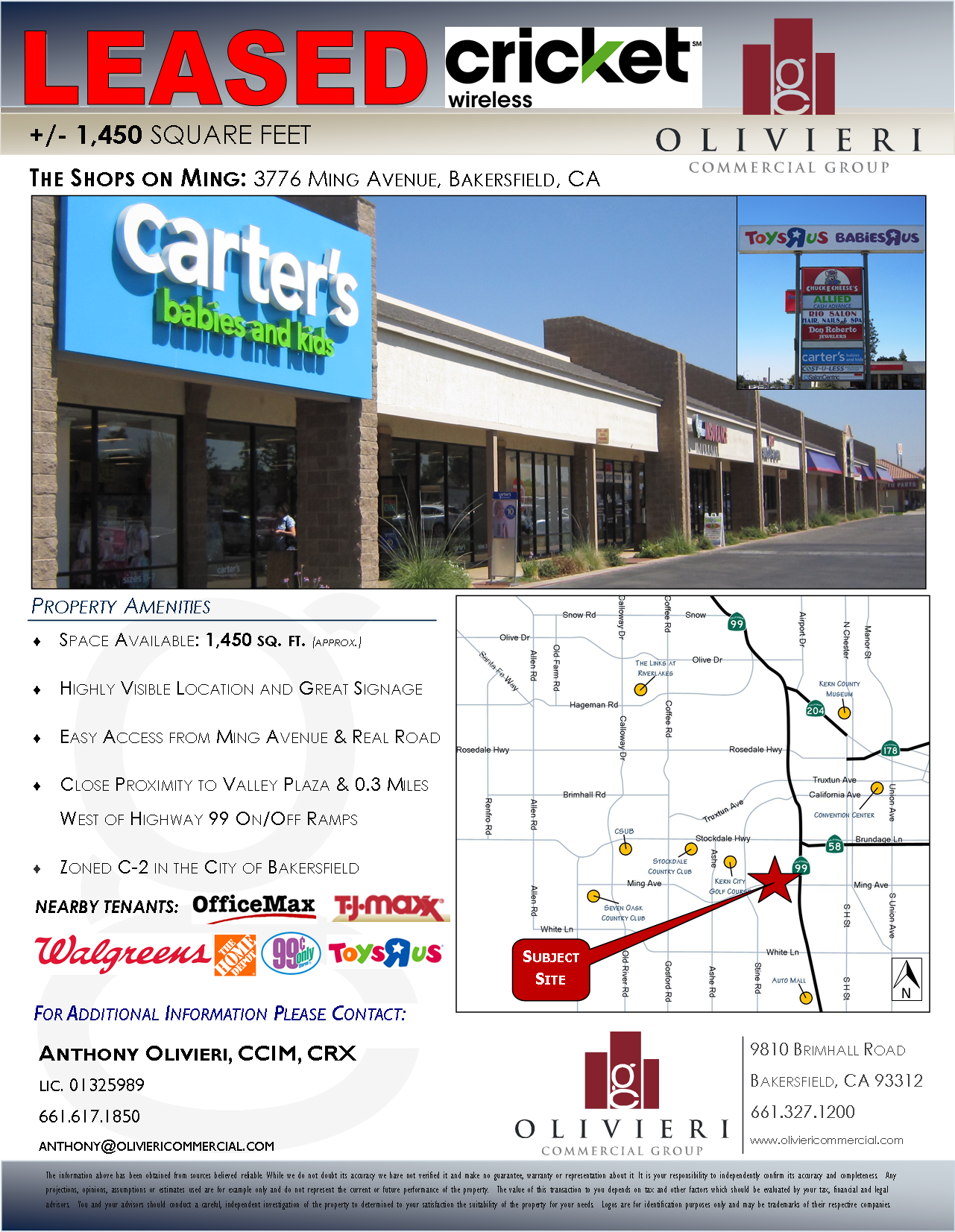 Kern Remains King of California Oil Production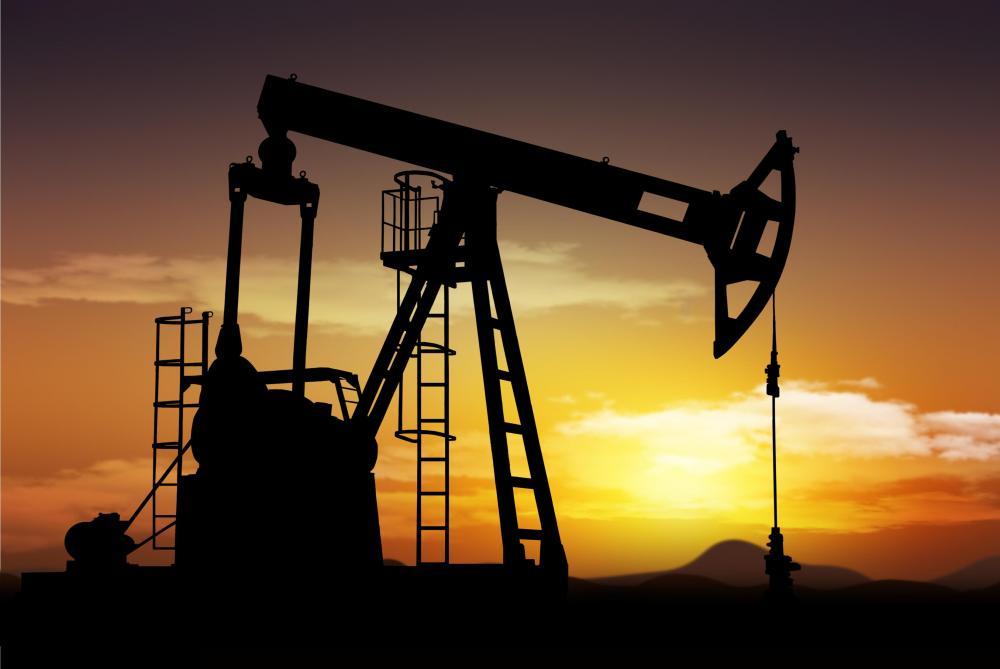 Published Thursday, October 9, 2014 on Central Valley Business Times.
• Nearly six times as much as next county
• More than 141.5 Million barrels of oil last year
When it comes to pumping oil out of the ground in California, one county continues to reign supreme: Kern County.
The latest report from the state Division of Oil, Gas and Geothermal Resources, last year producers pumped 141,585,620 barrels of oil from Kern's vast oil fields.
Los Angeles County, number two to Kern, saw total production of 24,662,715 barrels of oil.
Statewide, 199,772,433 barrels were produced, according to the state report.
Cities With the Best & Worst Weather
Written by Richie Bernardo. Published on Wallethub.com.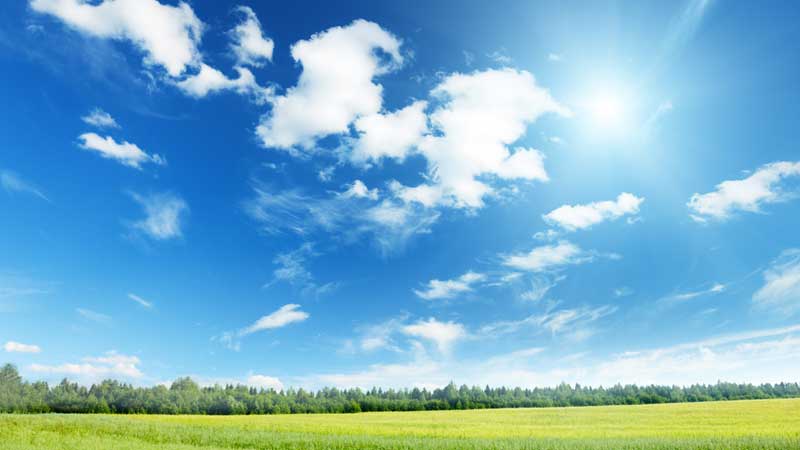 Most of us don't consider the weather beyond how it dictates the clothes we put on our backs. But weather can affect more than just our outfits. It impacts our daily lives — and wallets — in often under-considered ways, ranging from total monthly energy bills and local infrastructure costs to commute times and insurance premiums. Even further, it can also affect our moods, productivity and earning potential.
In the United States, routine weather events such as rain and colder-than-average temperatures can cost the economy as much as $485 billion annually. An inch of snow in Washington, DC, for instance, will force the federal government to shut down all nonessential operations. And those effects are just from small weather changes.
To gauge the economic impact of severe weather, let's examine how Hurricane Sandy reshaped employment in New Jersey: In the fourth quarter of 2012, the storm contributed to a 7.3 percent reduction in total jobs. That November, 138,000 people filed for unemployment, a remarkable increase from only 54,000 in November 2011.
With hurricane season upon us and as many Americans relocate in search of new opportunities, WalletHub ranked 600 of the largest cities in the United States based on two sets of weather conditions: one for lovers of mild weather year-round and another for lovers of individual seasons. We used nine key metrics such as humidity, precipitation and snowfall as well as odds of poor and extreme weather. In doing so, consumers can forecast the potential effects their location could have on their wallets and adequately weatherproof their finances against the elements. Check out the Methodology section below for more detailed information on how we ranked each city.
2014's Fastest Growing Cities
Written by Richie Bernardo. Published Thursday, September 25, 2014 on Wallethub.com.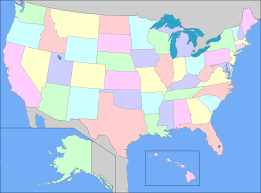 Some cities have it all: the jobs, the schools, the museums, the nightlife, you name it. They know the recipe for attractiveness. People come, and they stay — sometimes for good. But other cities like Detroit are still mired in recession. Chances of soon turning upward are slim. And their most productive citizens, an economy's best chance of recovery, search for greener pastures.
In 2013, the United States experienced its lowest population gain since the Great Depression. Growth stood at .72 percent, largely in contrast with the 5 percent of the 1990s, a period of prosperity. Demographer William H. Frey of the Brookings Institution attributed the decline to the economic downturn. Not only did the crisis deter job-seeking migrants from flocking to the U.S., but it also discouraged couples from having children. Meanwhile, movement took place domestically. Population numbers shifted. Some cities grew while others pushed out even more residents.
Kern GMP Growth Continues
Published by David Lyman on VisitBakersfield.com on September 18, 2014.
Excerpted from Buffalo Business First, September 17, 2014.
Kern County wields more than $39 billion in economic clout, according to new figures released Tuesday morning by the U.S. Bureau of Economic Analysis (BEA).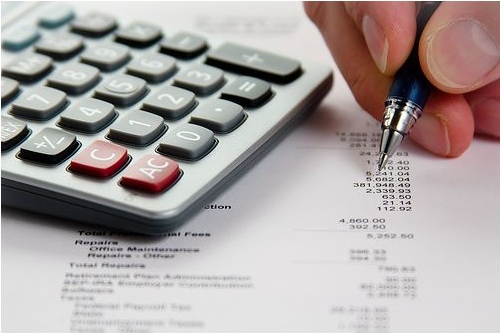 The gross metropolitan product (GMP) of Kern County is $39.7 billion. GMP measures the total annual output of all goods and services within a given area.
Kern is ranked 66th out of all 381 U.S. metropolitan areas. Its three-year GMP growth rate was 18.58%.
Among California Central Valley metros, Kern ranked second, topped only by Sacramento at $108 billion (32nd nationally and three-year growth rate of 12.89%). Fresno was third at $37 million (60th nationally, 17.21% three-year growth rate). The latest figures in the new BEA report are for 2013.
BEA data on all California metros are below: the Bakersfield metro area includes all of Kern County.
A Landlord Rents Office Space, and Maybe a Picture or Two
Written by Randall Smith. Published Friday, July 25,2014 on Dealbook.nytimes.com.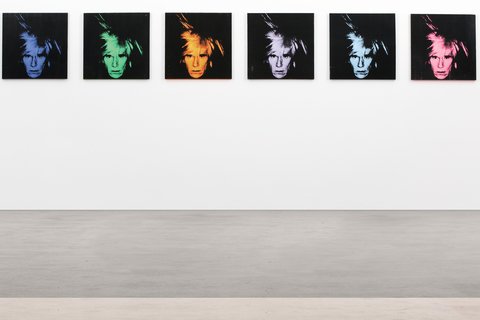 A new venture will offer commercial customers the ability to lease works by well-known artists like Andy Warhol (though probably not these, which were sold in May at Sotheby's).
CreditMany business owners want their offices to reflect good taste, with fine art on the walls. But they must weigh the cost against the vagaries of the marketplace. A few good years, and the millions come rolling in. A few setbacks, and the banks send a crew to pack up the furniture.
Many business owners want their offices to reflect good taste, with fine art on the walls. But they must weigh the cost against the vagaries of the marketplace. A few good years, and the millions come rolling in. A few setbacks, and the banks send a crew to pack up the furniture.
For this cold reality comes a new service: art leasing. A business being started by the Durst Organization, the big Manhattan office landlord, and Asher Edelman, a New York art financier, plans to acquire fine art and allow banks, hedge funds and other businesses to lease it for their office walls, a cheaper alternative to buying.
Read more: A Landlord Rents Office Space, and Maybe a Picture or Two
ANNOUNCEMENT: The Leasing of Suites S & T to Nothing Bundt Cakes in the Fountain Plaza.
Shopping center at 600 Coffee Road, Bakersfield, CA 93309. One availability left. Suite R: 1,080 SF. For more information on Suite R please contact J-P Masuda at 661-327-1200.
ANNOUCEMENT: The Leasing of 3810 Niles Street, Bakersfield,CA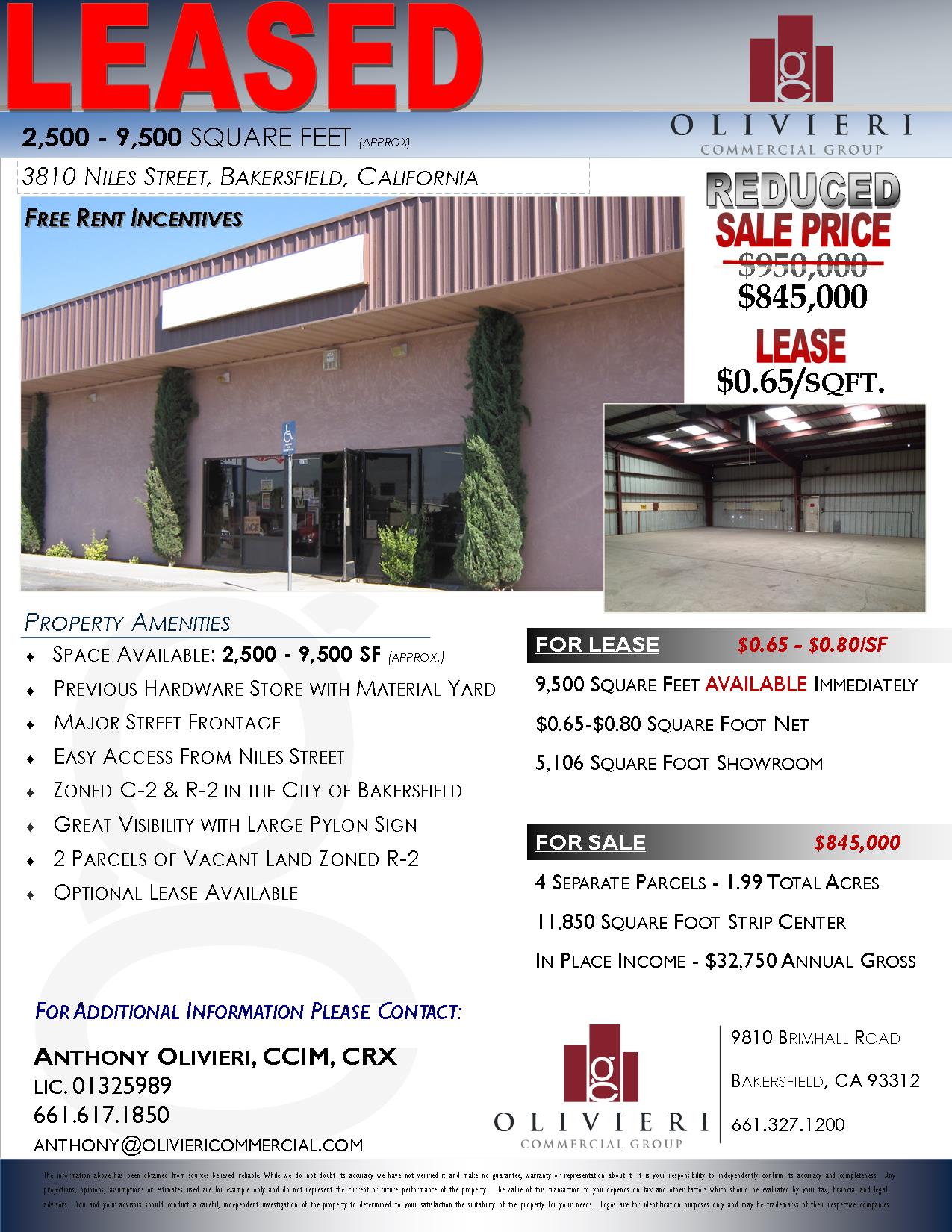 What Are Real Estate Investment Trusts All About- And Why They Might Be For You
Posted by David Roberson on Friday, August 15, 2014. Published on ShellyRobersonRealtor.com.
Investing In A REIT Is Participating In The Commercial Real Estate Investment World Without Actually Buying
Real Estate Investment Trusts or "REITs" are companies or corporations or other entities that owns, and most commonly operates a portfolio or income-producing real estate or real estate-related assets. REITs are designed for individual investors to earn portions or shares or fractions of the income produced through commercial real estate ownership. The beauty of which is the investor is not required to actually go out and purchase the commercial real estate themselves as others have already done that. REITs come in all categories and may include office buildings, shopping malls, resorts, apartments, self-storage facilities, hotels, warehouses, and mortgages or bundled mortgage loans.
Read more: What Are Real Estate Investment Trusts All About- And Why They Might Be For You